Member Benefit
Partnership With Owl
The Canadian Register is pleased to announce a partnership with OWL, the leading practice management software for psychologists in Canada.
get a discount
20% Off New Paid Plan
As partners of Owl Practice, all CRHSP Registrants will receive 20% off their first year when signing up for a paid plan (new customers only).
Owl works with thousands of therapists to help them manage their practices more efficiently and engage with their clients in new and innovative ways clinically. Owl works with the leading academic institutions across the country in helping them serve and train the next generation of mental health clinicians. Also, Owl's service TherapyOwl is the largest and fastest growing platform to advertise your services to new clients, and it's free!
To access the discount, please follow these 3 simple steps:
1. Sign up for a Free Trial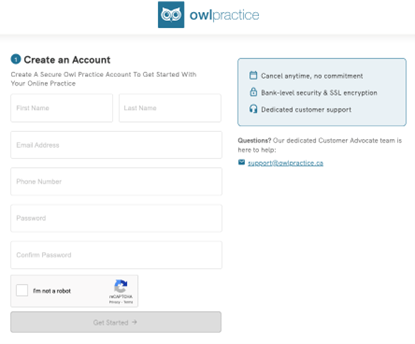 2. Select CRHSP from the association partner tab (on Step 3 of Free Trial sign up page)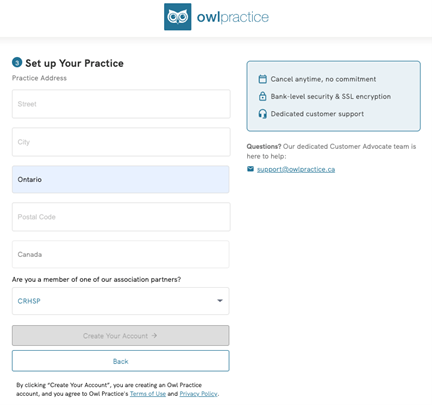 3. Once your Free Trial account is set up, head to SETTINGS > MY OWL and select the right plan for you and complete your signup. The 20% discount will be automatically applied to your monthly payment for the first year.
Please contact Owl Practice at [email protected] with any questions.